Congratulations on your upcoming wedding! Celebrating love!
Such fun and excitement ahead in celebrating your love and planning your wedding!
It's all about the two of you, you and your fiance', creating your personal,
romantic, loving, Custom Wedding Ceremony.
Especially for the two of you...and choosing an experienced, reliable Officiant/Notary
you can depend on to make your Ceremony perfect for you both:

John Reardon, Custom Wedding Officiant/Notary/Minister

2019 Wedding Wire - Couples' Choice Award Winner!

2019, 2018, 2017, 2016, 2015, 2014!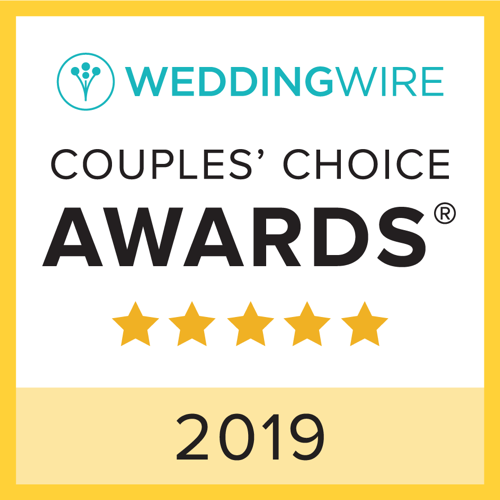 Your special "Life Event" is all about your love, happiness, romance, memories, and togetherness!
Your wedding ceremony is the most important part of your Special Day and
you have come to the right place to create your
romantic, exclusive, perfect, meaningful Custom Wedding Ceremony.

St Augustine, Jacksonville, Ponte Vedra and NE Florida
have so many beautiful and romantic destinations for weddings!

You deserve an experienced Wedding Officiant with many years of experience in creating personal,
stress free, customized, romantic Wedding Ceremonies.

I am not a large Company subcontracting out a group of Officiants in different "territories".
I assist you with personal service and personal, Custom Ceremonies.

Please visit my Facebook Page at:
https://www.facebook.com/pages/My-Custom-Wedding-Ceremony/154738097894599?fref=ts


MY CUSTOM WEDDING CEREMONY- Specializing in exclusive, romantic Wedding Ceremonies in:
St. Augustine, Jacksonville, Ponte Vedra, the Beaches and surrounding NE Florida.

I am your exclusive Destination Wedding Officiant!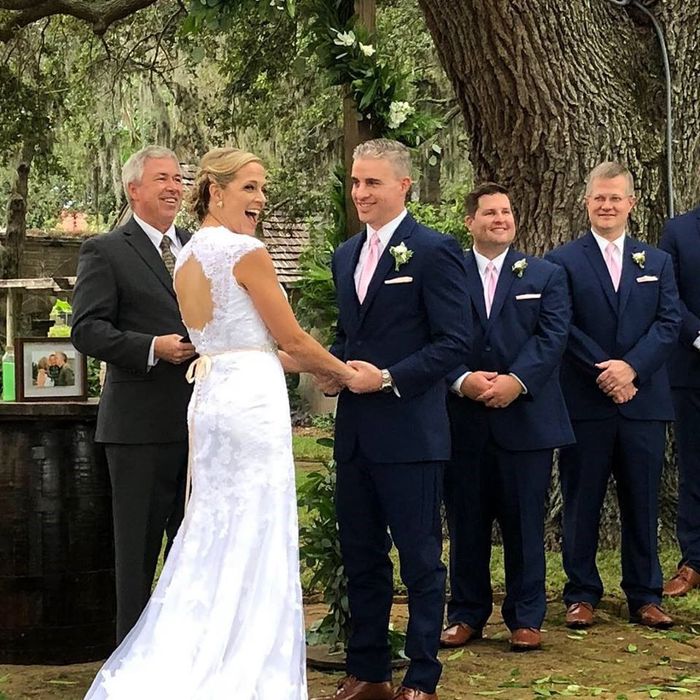 John Reardon, Officiant/Notary/Minister has been providing exclusive
Custom Wedding Ceremonies
for loving couples in beautiful Greater Jacksonville, St Augustine,
the Beaches, Ponte Vedra, Palm Coast and North Florida for many years.

From Spectacular to the Simple, from Beach Weddings to Grand Ballroom Weddings,
whether planned in advance or on short notice...
John has earned the reputation as the preferred Wedding Officiant/Notary in Northeast Florida!

Engaged couples wanting to create a magical event that best represents their individual tastes
and wishes, prefer John's helpfulness and customizable choices.

Local establishments, Resorts, hotels, bed and breakfasts, and wedding venues of the finest caliber
continually refer guests and clients exclusively to John.

When John helps you create your exclusive Custom Wedding Ceremony and Wedding Vows,
and Officiates your ceremony,
you will feel confident that your ceremony will be conducted by a reliable professional
who truly understands how meaningful YOUR day is to you.

Count on John Reardon/My Custom Wedding Ceremony
to bring your dreams of an exclusive, beautiful, stress-free wedding to life!
John has been helping couples create their Custom Wedding Ceremonies for many years.
John will make your special day everything you ever dreamed it would be. This is your day!
Why shouldn't it be exactly as you envisioned it and planned?

St. Augustine, the Beaches, Jacksonville and NE Florida is known for its abundance of romantic wedding settings such as our elegant resorts, the natural allure of our white sandy beaches, the charming romance our exclusive hotels and Bed & Breakfasts,
the romantic waterfront, our picturesque State Parks, our popular attractions...
All offering a unique and romantic location for your special day!

Why should you choose John Reardon for your special day?
John's mission is to work with you to create the Wedding Ceremony of Your Dreams!
To meet your unique desires, each Wedding Ceremony is originally crafted so it is a
unique creation for your Special Day, not something canned or generic.
Your happiness is my goal!
Please use my website as a "One Stop Site" for reputable wedding professionals.

The Preferred Partners page includes a list of wedding professionals who have demonstrated great ability and service so that all the stress is taken out of the planning of your special wedding day and you won't have to worry about a thing.
My Custom Wedding Ceremony is your guide. This is YOUR special day! It is about you!
I will help guide you through the process of creating a beautiful stress free Ceremony
because it's your time to celebrate and enjoy!
"Thank you and I look forward to helping you and speaking with you about your plans!"
Warmly,
John Reardon
Custom Wedding Officiant/Notary/Minister
3560 County Road 214 St. Augustine Florida 32092
Phone: 904-982-2210

Serving St Augustine, Jacksonville, Ponte Vedra, The Beaches, Palm Coast
and all of Northeast Florida as an Officiant/Notary/Minister
st augustine wedding officiant, jacksonville wedding officiant, st augustine wedding ceremonies, jacksonville wedding ceremonies, st augustine notary, jacksonville notary, white room weddings, casa monica weddings, nights of lights weddings, st augustine wedding photographers, jacksonville wedding photographers, st augustine wedding venues, jacksonville wedding venues, st augustine officiant, jacksonville officiant, st augustine celebrant, jacksonville celebrant, st augustine romantic wedding ceremonies, jacksonville romantic wedding ceremonies, pena peck house weddings, river house wedding ceremonies, golf course weddings, government house weddings, st augustine wedding planning, jacksonville wedding planning, palm coast officiant, palm coast notary, st augustine minister, jacksonville minister, st augustine same sex weddings, jacksonville same sex weddings, st augustine gay friendly weddings, jacksonville gay friendly weddings, casa marina hotel weddings, tpc weddings, sawgrass weddings, ponte vedra beach weddings, florida weddings, st augustine weddings, st augustine officiant, jacksonville officiant, st augustine florida wedding officiant, jacksonville florida wedding officiant, hammock dunes weddings, officers club weddings, deercreek weddings, heather canada weddings, tanya hendricks weddings, winterborne wedding ceremonies, club continental weddings, lightner museum weddings, st augustine non denominational weddings, jacksonville nondenominational ceremonies, jacksonville beach wedding ceremonies, st augustine beach wedding ceremonies, marsh creek wedding ceremonies, one ocean resort weddings, ponte vedra inn weddings, st augustine wedding officiant, jacksonville wedding officiant, st augustine minister, jacksonville minister, jacksonville wedding officiant, jacksonville wedding officiant, jacksonville wedding officiant